I believe when people call themselves spiritual they are basically signaling three things: first, that they believe there is more to the world than meets the eye, that is to say, more than the mere material. Second, that they try to attend to their inner life — to their mental and emotional states — in the hopes of gaining a certain kind of self-knowledge. Third, that they value the following virtues: being compassionate, empathetic and open-hearted.
Questions about meaning and value in the world
The origins of the word "spirituality," in the context of Christian theology, lie in the Latin noun spiritualitas, which derived from the Greek noun pneuma, meaning spirit. Interestingly, "spirit" in its original context was not the opposite of the "physical" or "material," but of "flesh," or everything that is not of God. Therefore a "spiritual person," in its original Christian sense, was simply a person within whom the Spirit of God dwelt.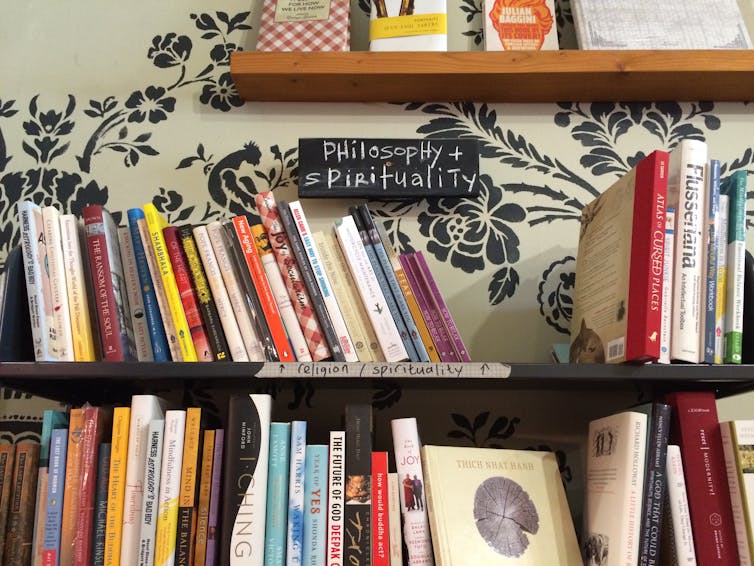 Despite this, among the millennials I've interviewed, "spirituality" is generally contrasted with "materiality." It therefore gestures towards that which we require to live, but which we cannot perceive or measure.
Religion, many conventionally think, attends to the field of human experience that concerns our most fundamental questions — questions of meaning, purpose and value. But since the Enlightenment, many individuals in North Atlantic countries have developed a self-understanding of themselves as secular, or modern.
For many, religion does not seem like a viable option. It seems outdated, or at odds with a scientific understanding of the world (or, at least parts of it do). Yet, despite this shift, questions of meaning, purpose and value remain.
Moreover, for many of my study participants, science is incapable of adequately answering some of life's most crucial questions: What is beauty? How should I relate to the natural world? To whom (or what) should I commit my life? Why be just? What is justice?
Although science can provide answers to these questions, the answers rarely inspire my participants as they would like them to. And for many, science's answers simply don't suffice to help them live their lives as they experience them.
So when people speak of spirituality they are generally invoking some framework of meaning that enables them to make sense of that which, for them, science fails to address.
This is why atheists, agnostics and believers can all — and often do — identify as spiritual. One need not believe in God in order to have questions that scientific materialism cannot answer.